Cyberattacks are more dangerous than missiles in the web industry. According to Cybertalk, 83% of organizations reported experiencing phishing attacks in 2021. And this is going up over time as hackers are relentlessly trying to establish their dominance.
Numerous surveys have revealed that data breaches and cyberattacks are costing the global web industry trillions of dollars annually, which is expected to reach $10 trillion by the year 2025. This is why anti-spam solutions have been so popular in the web industry.
Fortunately, you'll find tons of anti-spam plugins in WordPress. This article will talk about the best anti-spam plugins for WordPress, explaining their key features and functionalities, so you can choose the right one for your website. Let's get started!
Why Do You Need an Anti-Spam Plugin on Your Website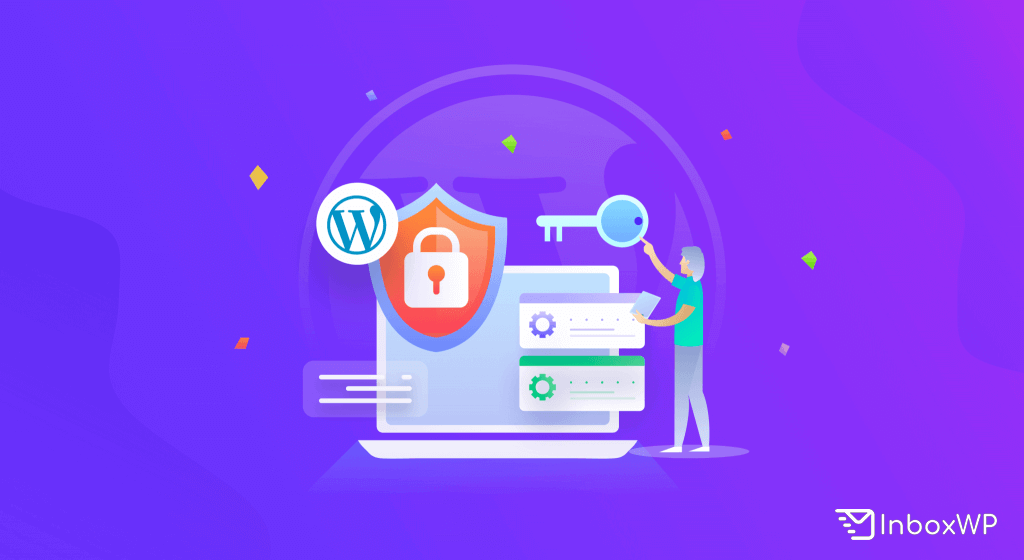 Using an anti-spam plugin is no longer a luxury for web owners but a need. It can save a website from the never-ending influx of fake comments and malicious attacks. Take a look at some key points why you need an anti-spam plugin on your website.
a. Prevent Spam Comments
Spam comments are unsolicited and irrelevant comments submitted on the comment sections of blog posts and articles. Bots and black hat SEO practitioners generate these comments. An anti-spam plugin can save your site by filtering out spam comments.
b. Blockade Malicious Links and Code
Malicious links are intentionally designed to harm users. Once someone clicks the link, hackers get access to the files stored on users' devices. Popular anti-spam plugins update them with the global database of malicious links to blockade them on your site.
c. Reduce the Risk of Data Breaches
Some hackers create fake accounts and inject malicious codes through forms to get access to sensitive data. They steal customers' card numbers and other details. Anti-spam plugins can reduce this risk by identifying fake registers and their suspicious activities.
d. Save Valuable Time
You must manually scan the spamming activities if there is no anti-spam plugin. This will cause you to waste a lot of time. Having an anti-spam plugin installed will enable you to do these tasks automatically. This can make web maintenance hassle-free.
e. Reduce Unnecessary Server Load
Each spam comment, form submission, and registration attempt consumes your valuable server resources. This can slow down your web speed and performance efficiency. Anti-spam plugins save server resources by removing spam from the backend.
10+ Best Anti-Spam Plugins for WordPress
Before buying or using any anti-spam plugin, you must review its features and functionalities. Otherwise, you can't be sure if the plugin is enough to meet your needs and fits your website. Let's explore the key features of the top WordPress anti-spam plugins.
1. Wordfence Security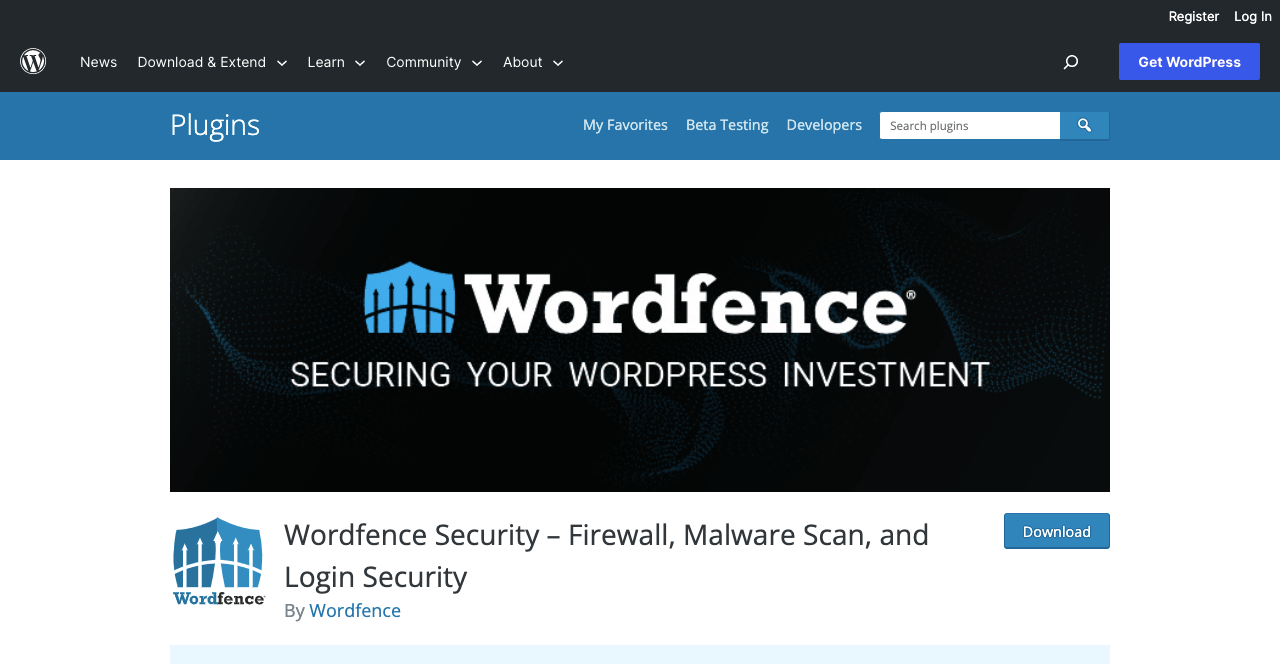 Wordfence is one of the most popular and robust anti-spam plugins for WordPress. It comes with advanced security features to safeguard your website from various cyber threats like malware attacks, data breaches, and hacking attempts.
Wordfence has an intuitive and user-friendly interface. It provides 24-hour reporting that allows anyone to track recent spam trends, hacking attempts, and potential vulnerability issues in real time. Check out the key features of the Wordfence plugin below.
Real-time spam threat detection and blocking.
Built-in firewall blockades malicious traffic and unauthorized accesses.
Allows to prevent of IP addresses and even traffic from an entire country.
Scans themes, plugins, and database files to find out conflicts.
Two-factor authentication and multi-layered security to prevent brute force attacks.
Blocks malicious URLs and spam comments.
Detailed real-time reporting with analytics.
2. Antispam Bee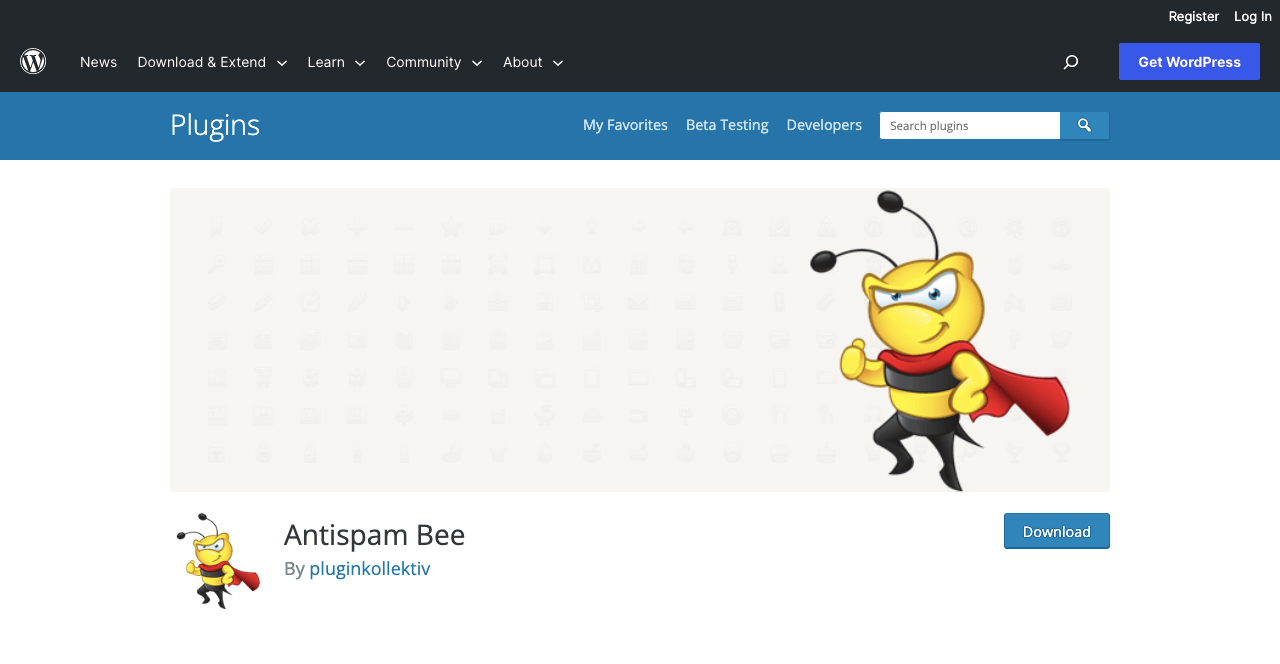 Antispam Bee is designed to prevent spam from coming to your website in the form of comments and form submissions. It keeps learning and updating its algorithm utilizing the public spam database to catch spam comments and forms submitted.
This plugin is easy to install and provides enough customization options. You can specify Antispam Bee to approve comments and form submissions only from specific countries, languages, IP addresses, and times. Below are the key features of the plugin.
Learn continuously to catch new spamming techniques.
Privacy-focused and doesn't send data to any external server.
Notifies web owners instantly by email whenever spam hits.
Validate the IP addresses of every commenter to blacklist the suspicious ones.
Checks spam comments occasionally on archive pages.
Automatically deletes the spam comments after certain days.
Supports multi-languages.
3. Spam Protection, AntiSpam, FireWall by CleanTalk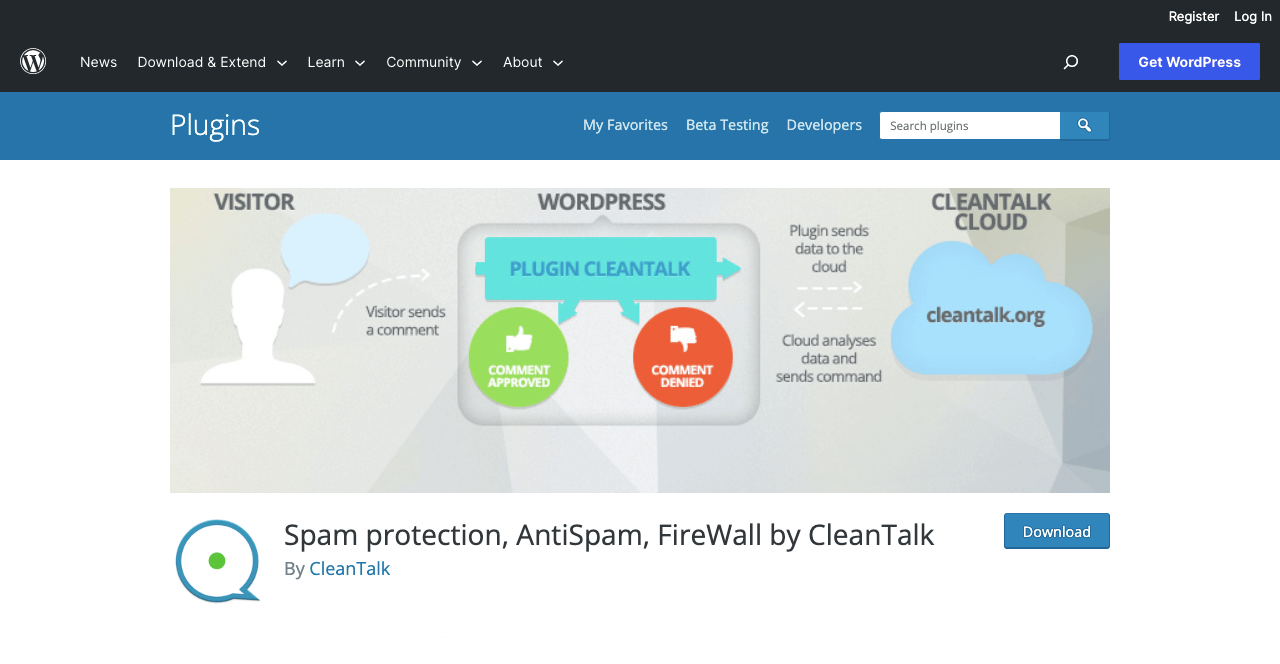 CleanTalk incorporates a strong firewall that poses a strong defensive barrier against all sorts of malicious activities. You don't need to enable any Captcha or Puzzle to prevent bot users if you have the CleanTalk plugin installed.
It scans the incoming traffic and the submitted forms, comments, registrations, orders, bookings, subscriptions, polls, surveys, and more to find out spam requests. Take a look at the key features of the CleaTalk plugin below.
Robust firewalls ensure advanced website security.
Blacklists the suspicious IPs to destroy the possibility of brute-force attacks.
Utilizes the global database of spam to stay updated about the new spam types.
Remove spam requests hitting through forms, comments, orders, and other ways.
Offers real-time spam report analysis.
Doesn't slow down websites, as the plugin is cloud-based.
Compatible with all the popular WordPress plugins.
4. Titan Anti-Spam & Security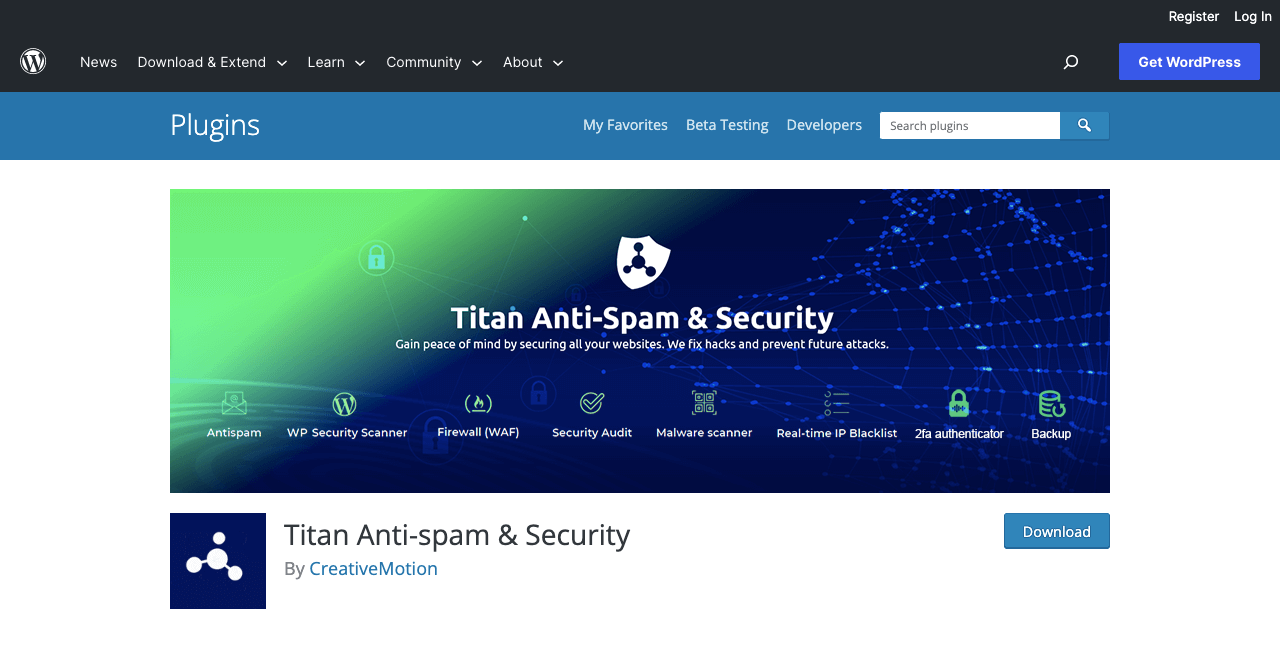 Titan is not just a spam blocker plugin. It is designed to save your website from any potential threats and vulnerabilities through advanced filtering options. It automatically starts auditing your site once you install and configure the plugin.
The audit comprehensively analyzes the installed themes, plugins, and extensions. The scan aims to identify any potential threats and vulnerabilities that hackers may use to exploit your site. Below are the key features of this plugin.
Malware scanner blocks requests, including malicious codes.
Defends brute force attacks by limiting login attempts.
Strong passwords ensure advanced security tweaking.
Web Application Firewall (WAF) instantly blocks malicious traffic.
Allows to configure two-factor (2F) authentication.
Its PRO version maintains a complete backup of your site.
The Real-Time IP Backlist blocks all malicious IP addresses.
5. Jetpack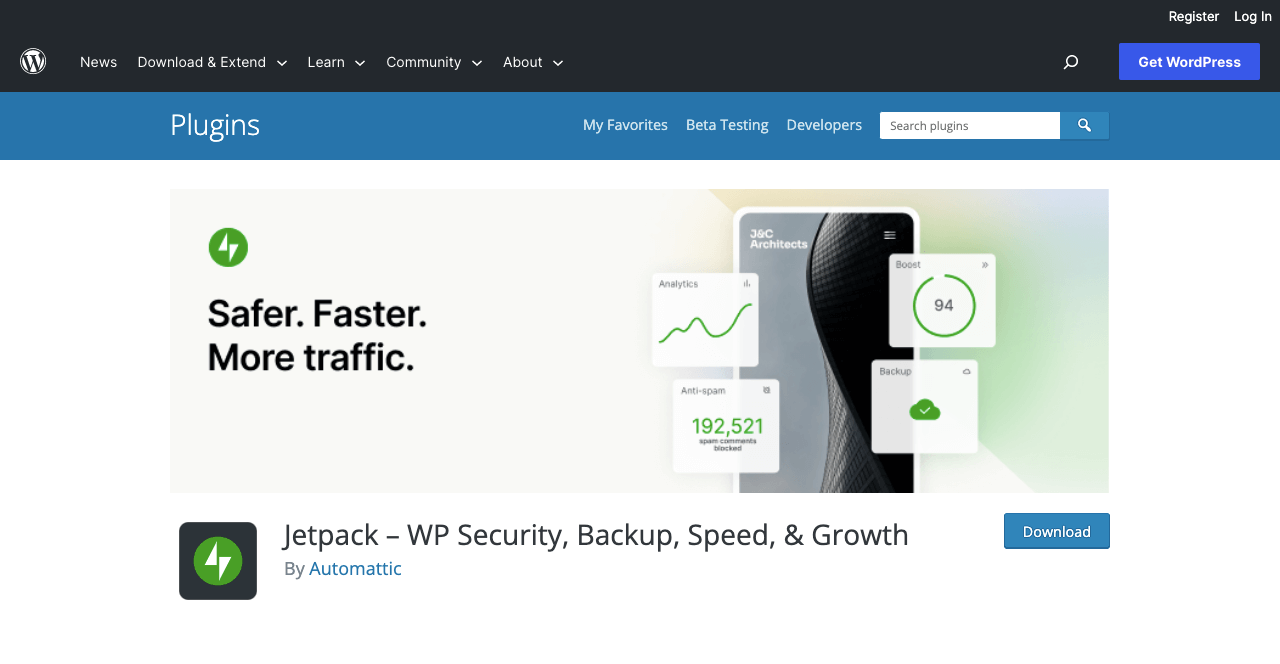 Jetpack is a robust security plugin created by the same company – Automattic – behind WordPress. It includes a wide range of features that constantly work to save your site from malware, brute-force attacks, and other security threats.
Jetpack offers a free Content Delivery Network (CDN). It ensures advanced security by offloading web files to the CDN. The super-strong firewall blocks various attacks like SQL injection and cross-site scripting. Take a look at its key features.
Powered by the popular spam filter solution – Akismet.
Clears spam from comments and the forms submitted.
Real-time security monitoring notifies you if your site goes down.
Scheduled backups save every single change made on your site.
Limits login attempts from suspicious IP addresses by enabling Captcha.
Allows automated scanning and fixing them in just one click.
6. WP Cerber Security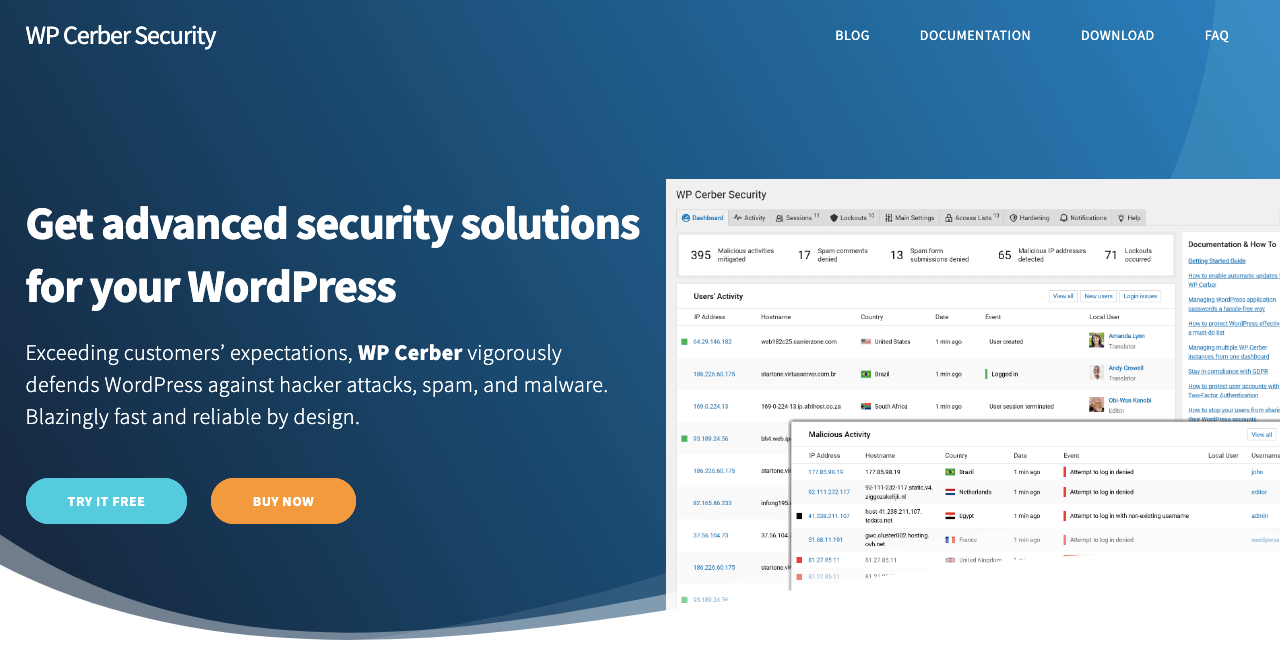 WP Cerber Security is a feature-rich plugin. One of its key features is it has a powerful anti-spam engine. It uses advanced pattern recognition and machine learning to distinguish between users' legitimate and malicious activities.
So, it becomes impossible for any suspicious user to infiltrate spamming through comments, forms, and signups. Furthermore, you can customize GEO country rules and login attempts to reduce unwanted access attempts. Here's a list of its other key features.
Customizable GEO and IP settings reduce brute-force attacks.
Runs scheduled scans on an hourly or daily basis.
Sends email alerts whenever it finds any vulnerability issues.
Clears spam comments, trojans, and malware.
Prevents REST API and XML-RPC to save data from being stolen.
Uses a global server to detect malicious IP addresses.
7. Akismet Anti-Spam: Spam Protection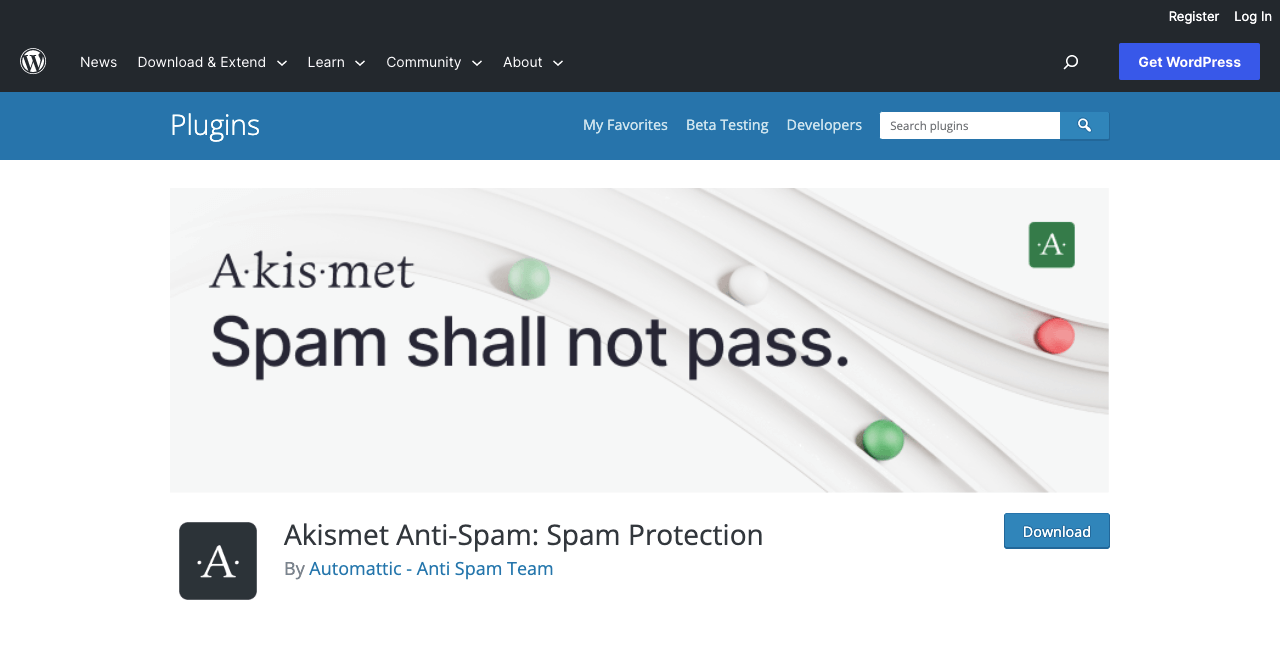 Akismet is another great anti-spam protection plugin developed by the company Auttomatic. It has a powerful algorithm that detects spam forms and comments and clears them from your website. The algorithm continuously learns and updates its spam detection capabilities with accuracy over time.
It's a trusted solution for combating spam on WordPress websites. But the main drawbacks are it can't protect your site from malware, brute force attacks, and SQL injections. Below we have listed the key features of this plugin.
Advanced filtering blocks spam comments and forms.
Deletes spam comments and forms automatically.
Allows you to see the history of comments, including those you deleted.
Has an intuitive and user-friendly interface, which is easy to manage.
Integration with the WordPress community helps it know about emerging spam trends and patterns.
8. All-In-One Security (AIOS) – Security and Firewall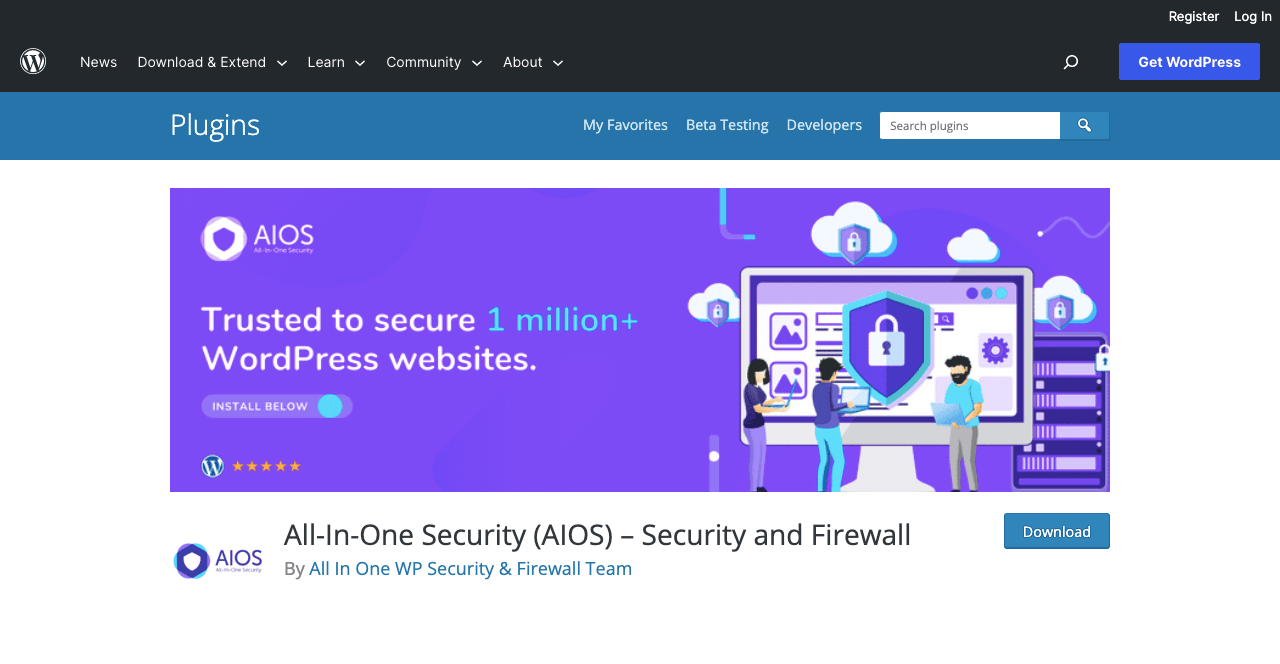 All-in-One Security (AIOS) has an advanced firewall to protect your website from potential malware attacks and unauthorized access attempts. The firewall monitors every traffic to check for suspicious requests and malware attacks.
AIOS includes a powerful login security model that limits the login attempts of skeptical users. It also enforces SSL certificates and tools for monitoring user accounts. All these add an extra layer of security to the website. Here're the top features of this plugin.
The advanced firewall prevents brute force attacks, SQL injections, and others.
Allow you to enable Two-Factor (2F) Authentication.
Comes with a user-friendly interface and an easy-to-setup wizard.
Settings and filtering options are customizable to detect spam comments.
Restrain users from making any unauthorized changes to the core files.
9. WP Armour – Honeypot Anti Spam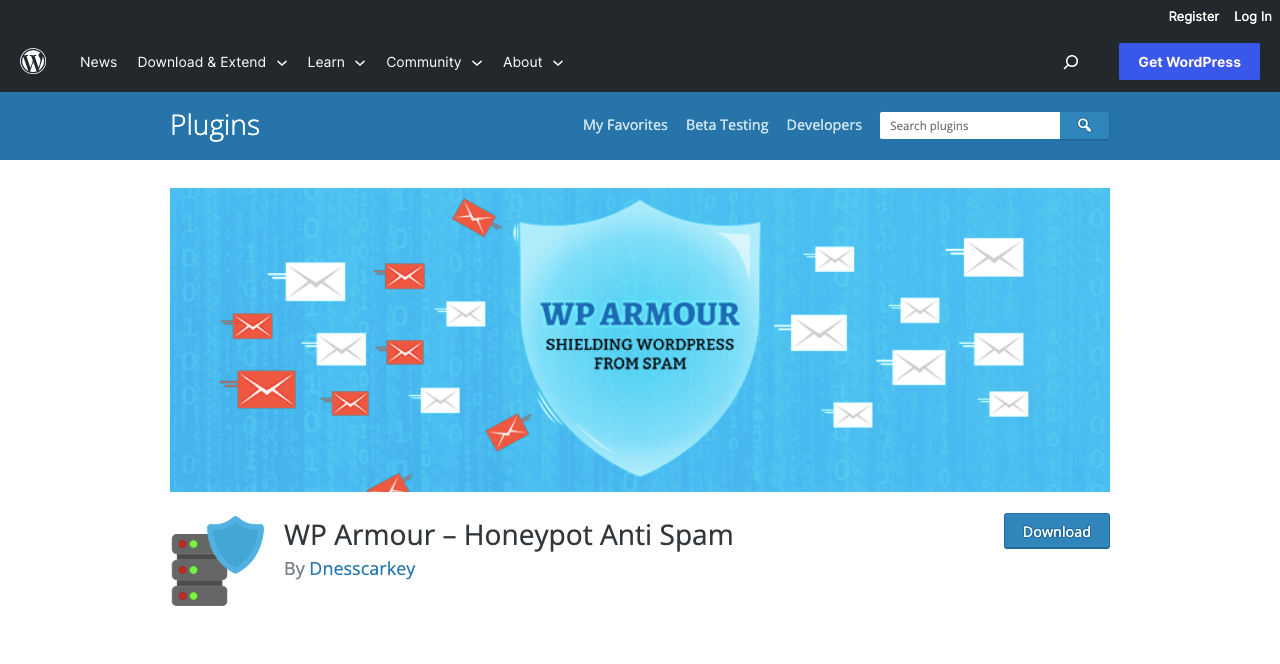 WP Armour is another mighty security plugin with tons of supplementary tools. For example, brute force protection, IP blocking, file integrity checking, SSL support, two-factor authentication, database security, backup, one-click restoration, and more.
It passes you a real-time notification to alert you in case the plugin detects any potential security risk. You'll instantly receive the alert through email or a WP dashboard if it detects any malware or suspicious user activity. Here're its key features.
The firewall blockades suspicious user requests and common attacks.
Database security saves the database from SQL injections.
SSL certificate secures communication with web visitors.
Secures sensitive core files from unauthorized modifications.
IP blocking detects and blacklists malicious IP users.
10. Zero Spam for WordPress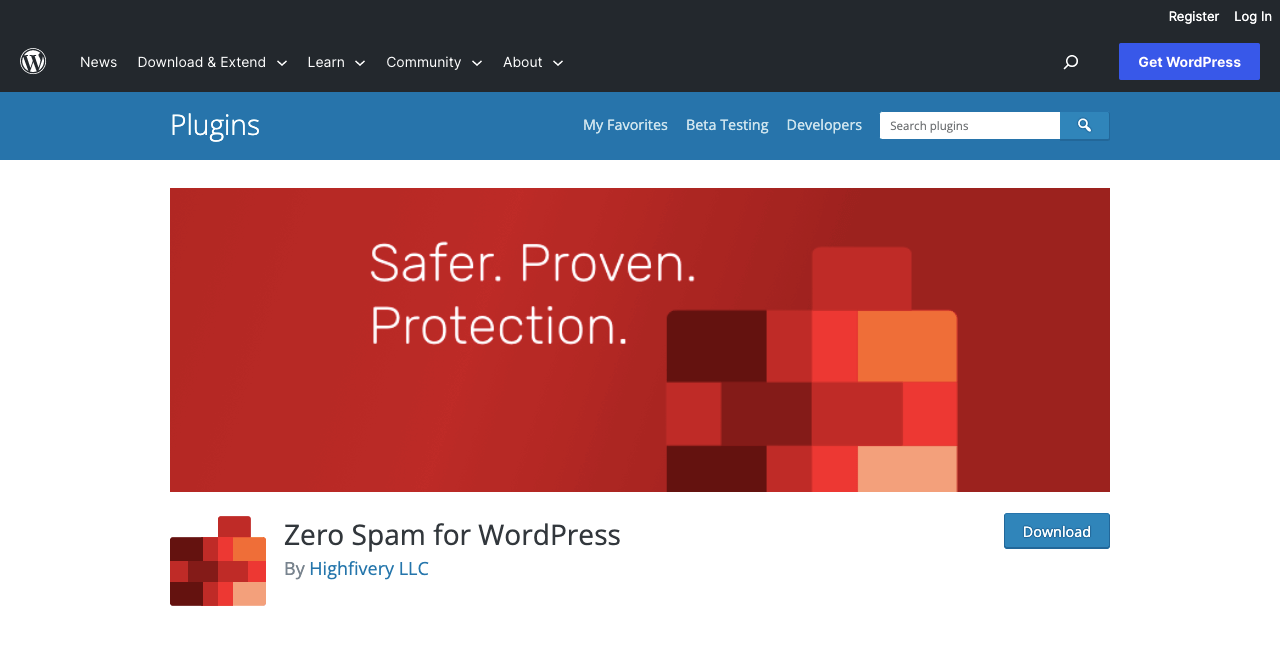 Zero Spam for WordPress is a simple but effective anti-spam plugin. Right after the plugin is installed, it activates an invisible spam bot that constantly monitors your website to catch existing and infiltrating spam and security threats.
So, you don't need to enable the traditional Captcha solution for spam detection. It provides a detailed log and statistics so you can check the number of spam attempts that have been blocked. Look at this plugin's key features in the list created below.
Analyzes the behavior pattern of users to detect spam requests and activities.
Uphold user experience by eliminating the need for Captch at login.
Keep core data fresh by filtering out unwanted content.
Lightweight and easy to manage.
Seamlessly work with all the popular themes and plugins.
FAQ on Best Anti-Spam Plugins for WordPress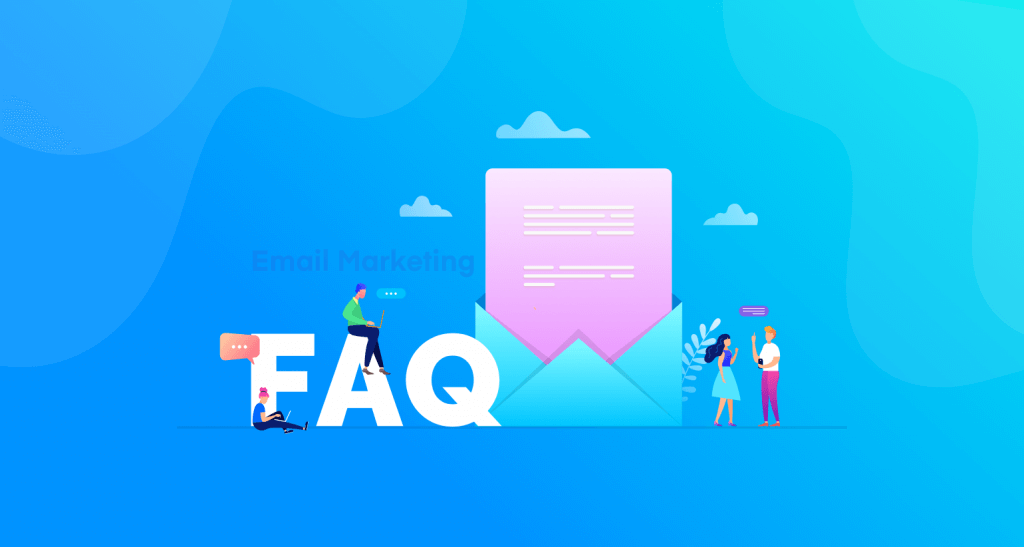 We'll now address some common queries about anti-spam plugins and their roles for WordPress in this section. Keep reading!
What are the major types of spam, malware, and cyber attacks in WordPress?
Major types of spam in WordPress are comment spam, contact form spam, trackback and pingback spam, registration spam, and content spam.
Major types of malware in WordPress are backdoor malware, malicious code injection, phishing malware, and malicious themes and plugins.
Major types of cyber attacks in WordPress are brute-force attacks, cross-site scripting, SQL injection, DDoS attack, etc.
How do I project my WordPress site from spam?
1. Use Captcha or reCaptcha for verifying human interaction.
2. Enable firewall protection to prevent malicious traffic.
3. Disable pingbacks and trackbacks.
4. Use a strong login password.
5. Employ two-factor or multi-factor authentication.
Can a WordPress site get hacked?
Yes! WordPress isn't hundred-percent from all security threats. And this statement applies to all other CMSs as well. Below we have listed some common ways WordPress sites usually get hacked.
1. Brute force attacks (trace out the usernames and passwords)
2. Vulberable/crack themes and plugins (make the core files accessible)
3. SQL injection (passes the underlying web database to hackers)
4. Malware attacks (tries to breach and steal data)
5. Cross-Site Scripting (leads to data theft)
Do I need an anti-spam plugin for WordPress?
Using an anti-spam plugin on WordPress websites isn't a must if you can execute all the above tasks alone. But using a plugin can relieve you from manually doing all these tasks. This can save you a lot of time.
Besides, a plugin can reduce the number of errors by a considerable quantity, which is impossible to achieve only by human effort.
What is the best free anti-spam plugin for WordPress?
Anti-Spam Bee is the best free anti-spam plugin for WordPress. However, all the above-mentioned plugins also have a free version alongside the premium version. But the Anti-Spam Bee has no premium version.
Final Takeaway!
The importance of anti-spam plugins can no longer be overlooked. The ever-increasing spam volume and potential threats have made it difficult for almost any website to maintain a secure online presence.
If your website starts getting traction and becoming popular in the market, it will become most wanted by hackers and cybercriminals. An anti-spam plugin can save your site from many threats and give you peace of mind.
We've tried to cover all the most popular anti-spam plugins in this article, listing their key features. It's now your turn to choose the one that meets your maximum needs and priorities. Please don't forget to let us know which one you selected.