As digital tools and platforms have become more available to bot users, website owners are constantly looking for new ways to protect their online forms from spam messages. Google reCAPTCHA served as a reliable go-to solution for many years.
But as technology advances, so do the capabilities of spammers. So, to stay ahead of malicious users, it has been essential to explore alternative ways that can more effectively filter out spam messages while submitting in the contact form.
This article will explain some of the best reCAPTCHA alternatives that can help you combat contact form spam while ensuring a smooth user experience. Ready to explore? Get started!
What is reCAPTCHA?
reCAPTCHA is an updated version of CAPTCHA that was introduced by Google in 2007. Let's first briefly learn about what CAPTCHA is. It stands for Completely Automated Public Turing test to tell Computers and Humans Apart.
It's a security system that helps websites verify whether a user is a human or a bot. CAPTCHA typically provides users with challenges like solving distorted texts and images. reCAPTCHA comes with additional security features.
It uses advanced algorithms to analyze human behavior to determine if a user is a bot or a human. reCAPTCHA presents you with puzzles to solve only when it suspects a user. reCAPTCHA v1 and reCAPTCHA v2 would also ask for manual verifications.
reCAPTCHA v3 provides a more friendly user experience by minimizing the need for manual verifications.
Why and when do you need alternatives to Google reCAPTCHA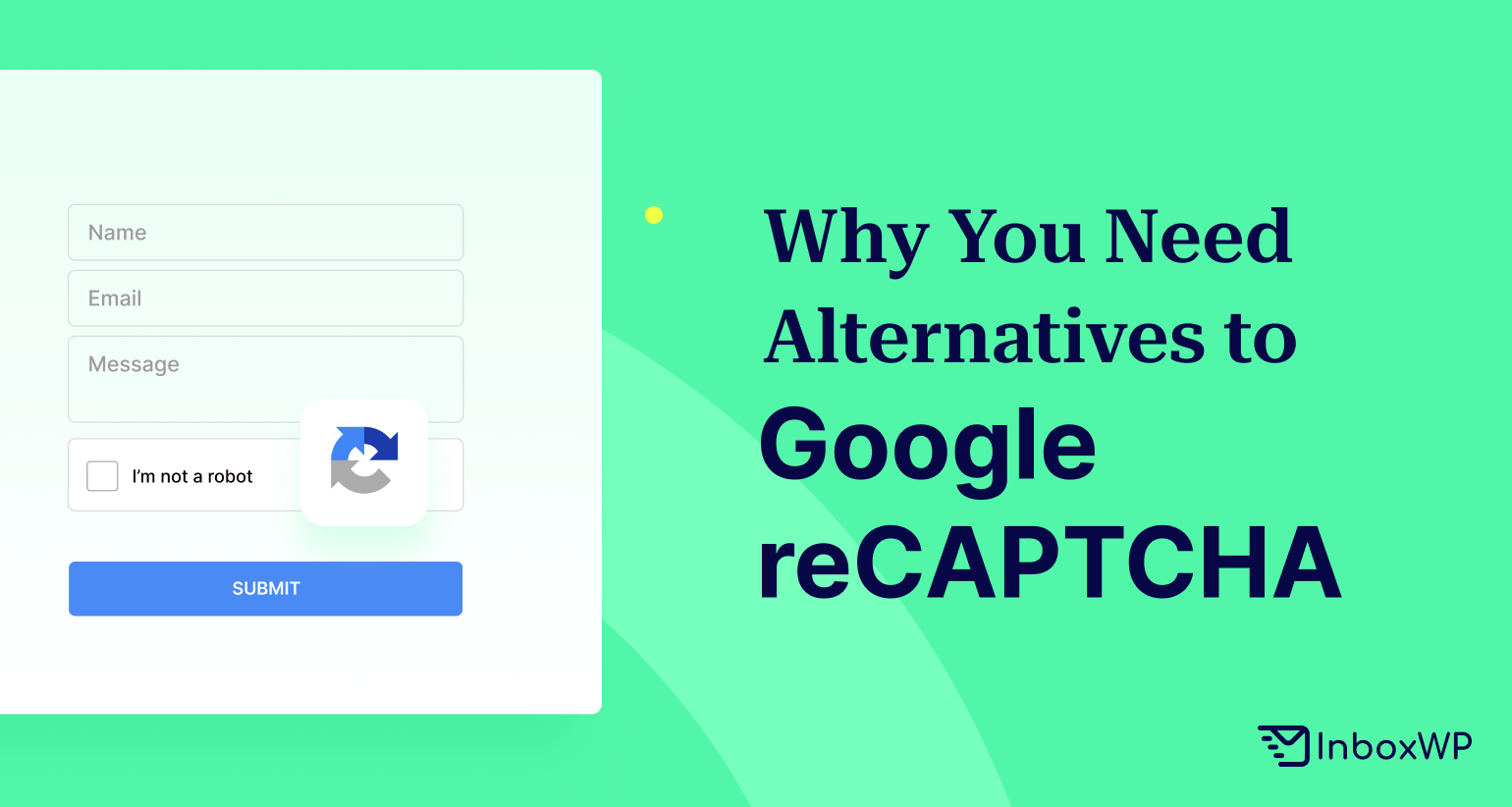 Although CAPTCHA and reCAPTCHA are free to use, you may ask why it is necessary to use their alternatives. Below, we have listed some key points that may inspire you to reconsider finding alternatives to Google ReCaptcha.
a. Privacy concerns
reCAPTCHA largely relies on tracking cookies to analyze user behavior. Collecting user personal data this way may raise conflict under the GDPR law in the EU. If your reCAPCTHA fails to handle GDPR issues, you may have to pay demurrage.
b. Accessibility issues
reCAPTCHA may fail to deal with users having disabilities, particularly those who have visual or hearing impairments. reCAPTCHA may define such users as bots, although they are not. You need a better system to deal with these users.
c. Non-Google users
Not everyone in the world is a Google service user. There are many Apple, Microsoft, and Yahoo users globally. So, relying solely on reCAPTCHA may cause your website to exclude such users, which may cause you to suffer financially in the long run.
d. User experience
Solving quizzes and puzzles whenever logging into websites has become an irritating thing globally to many users. This severely impacts user experience. Integrating a better solution can save them from this boredom.
Explore the best WordPress anti-spam plugins.
10 Best Google reCAPTCHA alternatives to prevent form spams
There are many WordPress plugins that you can use on website forms as alternatives to Google reCAPTCHA. We'll discuss the highly recommended plugins below, including their features and other key points. Keep reading!
1. WP Armour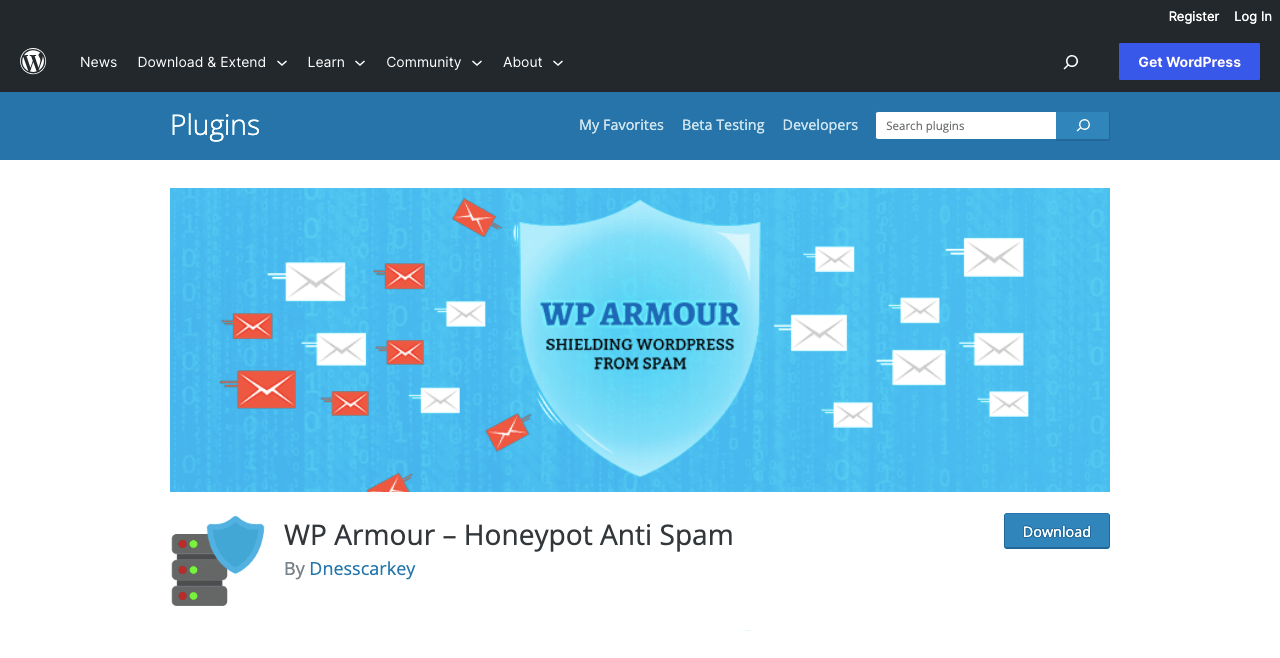 WP Armour employs the honeypot anti-spam technique to filter out and prevent spam submission attempts on forms. Right after installing the plugin, WP Armour will add a honeypot field to your website. Let's be clear about honeypot if you don't know about it.
Honeypot is a special field on web forms made invisible to legitimate human users using CSS and JavaScript. But spam bots will fill it out because it's impossible for them to understand that the field is supposed to be hidden.
The reason why spam bots can't bypass honeypot fields is that they are programmed to fill out all the fields they interact with. When the honeypot field is filled out, it clearly indicates that the submission has come from a bot user.
As a result, the honeypot technology won't require users to solve any puzzle or quiz that traditional CAPTCHA and reCAPTCHA are used to offer. Thus, WP Armour ensures a top-notch user experience.
Key features of WP Armour
Easy to set up and doesn't require you to take any technical hassle
Works with all the popular form plugins
Keep a record of spammers' information so they can't resubmit again
Block spammers' IP addresses to save your website bandwidth and resources
Allows you to change the honeypot field name as many times as you want
Shows daily, weekly, and monthly statistics of the spam bots detected
Price of WP Armour
WP Armour has a free version available. Its premium version starts from $19.99/lifetime with a 30-day refund policy.
Our opinion on WP Armour
WP Armour is a wonderful plugin. Anyone can use it, even with limited technical knowledge. Plus, the plugin is highly affordable. You don't have to pay yearly to renew the plugin, as it only charges you a lifetime plan.
2. WPForms Spam Protection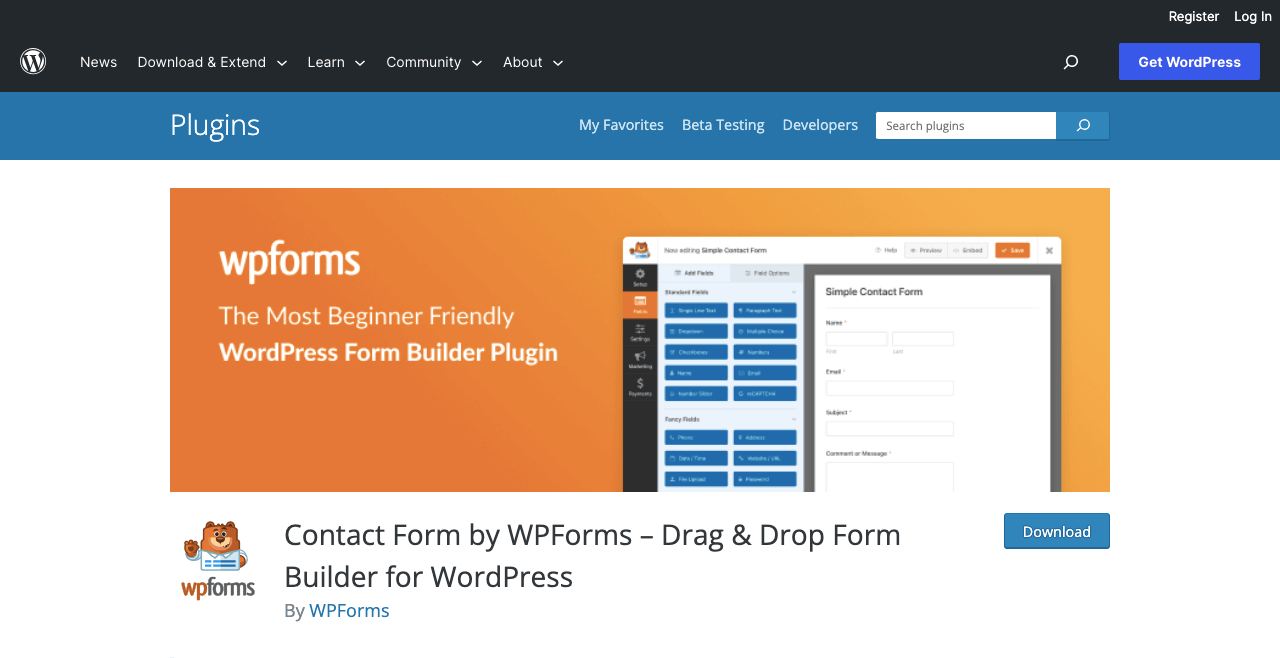 WPForms is a robust contact form plugin. It comes with numerous spam-prevention features that you can use as alternatives to Google reCAPTCHA. It's a feature-rich form plugin that is being used by 5+ million users worldwide.
WPForms comes with s built-in spam-filtering tool. Once you enable it from the backend, WPForms works in the background with its own algorithms to differentiate between fake and real submissions. You can also block form entries by keywords and specific country users.
This feature is extremely helpful if you keep receiving form submissions of a similar pattern from the same location. WPForms have a CAPTCHA addon by which you can create challenging custom CAPTCHAs if there is a spike in spam submissions.
WPForms sweetly integrates with the powerful Akismet anti-spam plugin. By employing all these methods, you can ensure multi-layer security on your web form.
Key features of WPForms Spam Protection
Includes the honeypot security system by default
Allow to create custom CAPTCHA if needed
Lets you block IP addresses and specific regions
Comes with a drag-and-drop form builder editor
Helps in integrating payment systems: PayPal, Stripe, and Square
Super helpful for email marketing campaigns
Price of WPForms
WPForms have a free version available on WordPress.org. Its premium version starts from $99/year with a 14-day money-back guarantee.
Our opinion on WPForms Spam Protection
If you are looking for a plugin by which you can build different types of web forms and ensure top-level security simultaneously, you may try out the WPForms plugin.
3. hCaptcha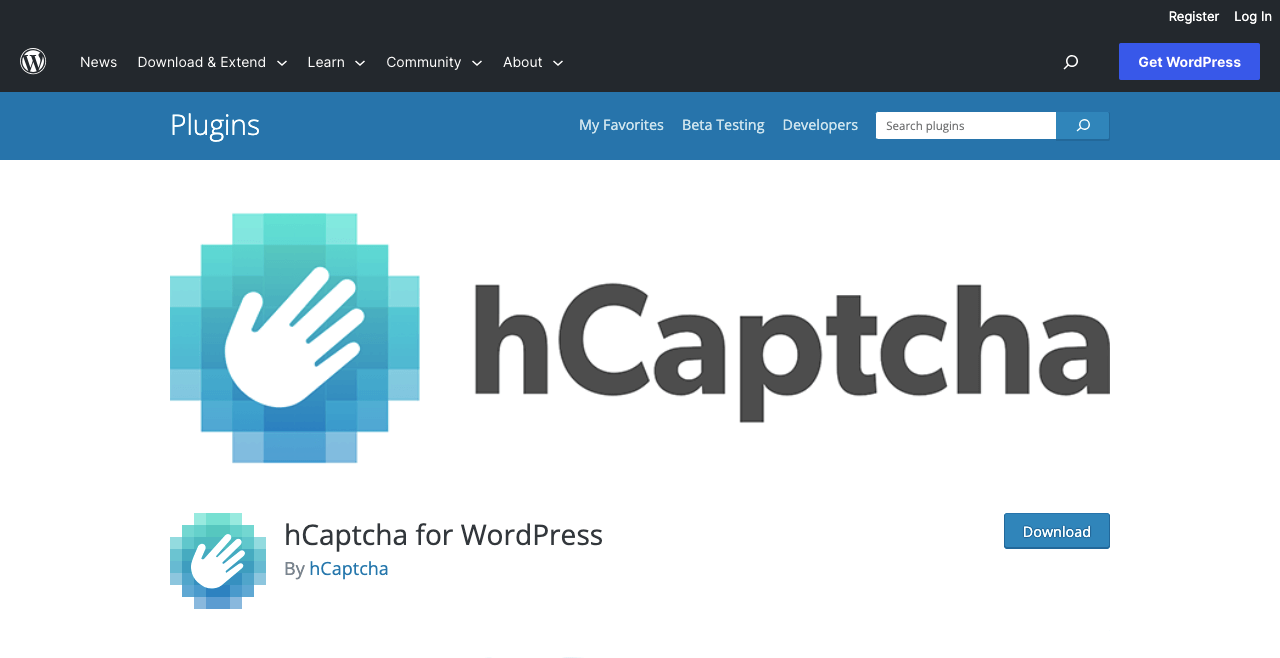 hCAPTCHA is nothing but an upgraded version of the Google reCAPTCHA. Although both of them look almost alike on web forms, they have considerable differences in the work process. hCAPTCHA emphasizes user privacy and data protection.
This plugin is designed specifically to protect user privacy and complies with laws like LGPD, CCPA, GDPR, and PIPL. It has machine learning capabilities that keep learning ongoing issues and market trends to detect new threats.
hCAPTCHA presents easy quizzes and puzzles compared to Google reCAPTCHA. Thus, it upholds a better user experience.
Key features of hCAPTCHA
Usable on comment form, login form, register form, password form, and more
Integrates with tons of plugins and addons
Seamlessly works with all the popular form builders
Compatible with Divi, Elementor, and Beaver Builder
Works globally and supports 100+ languages
Offers and advanced reporting dashboard
Price of hCAPTCHA
hCAPTCHA has a free version available with limited features. The premium version starts from $99/month if billed yearly.
Our opinion on hCAPTCHA
hCAPTCHA is helpful a lot if you are maintaining a big website that receives millions of traffic monthly. The free plan is good enough for basic-level websites.
4. Zero Spam for WordPress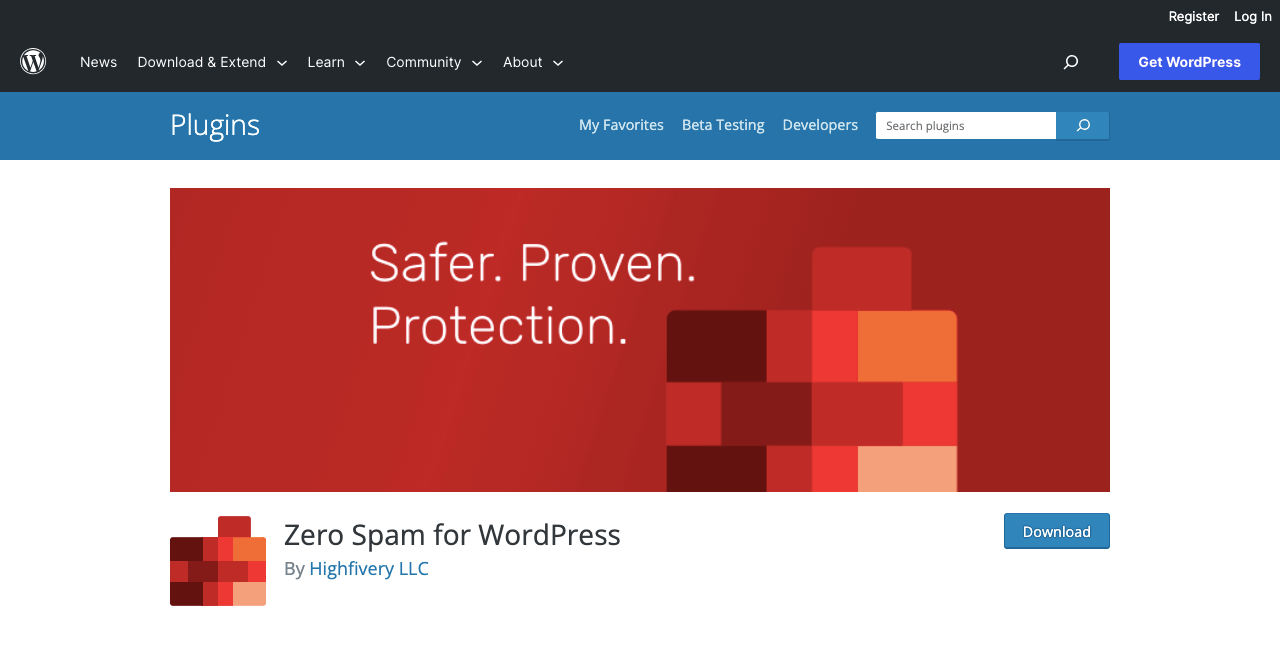 Zero Spam for WordPress is a completely free WordPress plugin. It uses various spam detection techniques to filter out suspicious user behavior and block unwanted form submissions. After the plugin is installed and activated, go to Settings > Zero Spam.
You'll get tons of options to configure your desired settings. Some of its techniques are very similar to WPForms' token. It's a time-sensitive cryptographic string (code) added to each form submission. The plugin then validates whether the submission is spam or not by validating the authenticity.
The token technique is effective against basic bots only. It can prevent targeted and manual bot attacks. But no worries! Zero Spam has the honeypot feature as well. You can also activate spam prevention mechanisms for comments, registration forms, login forms, and custom forms as well.
Key features of Zero Spam for WordPress
Offers robust configuration settings
Compatible with all the popular form builder plugins
Doesn't rely on CAPTCHA like traditional plugins
The plugin is lightweight and doesn't slow down the site
The honeypot technique is included
Keeps a log of spam submissions
Price of Zero Spam for WordPress
Zero Spam for WordPress is a completely free plugin. It doesn't have a premium plan yet.
Our opinion on Zero Spam for WordPress
Zero Spam for WordPress is a great option if you are looking for a free Google reCAPTCHA alternative.
5. Cloudflare Turnstile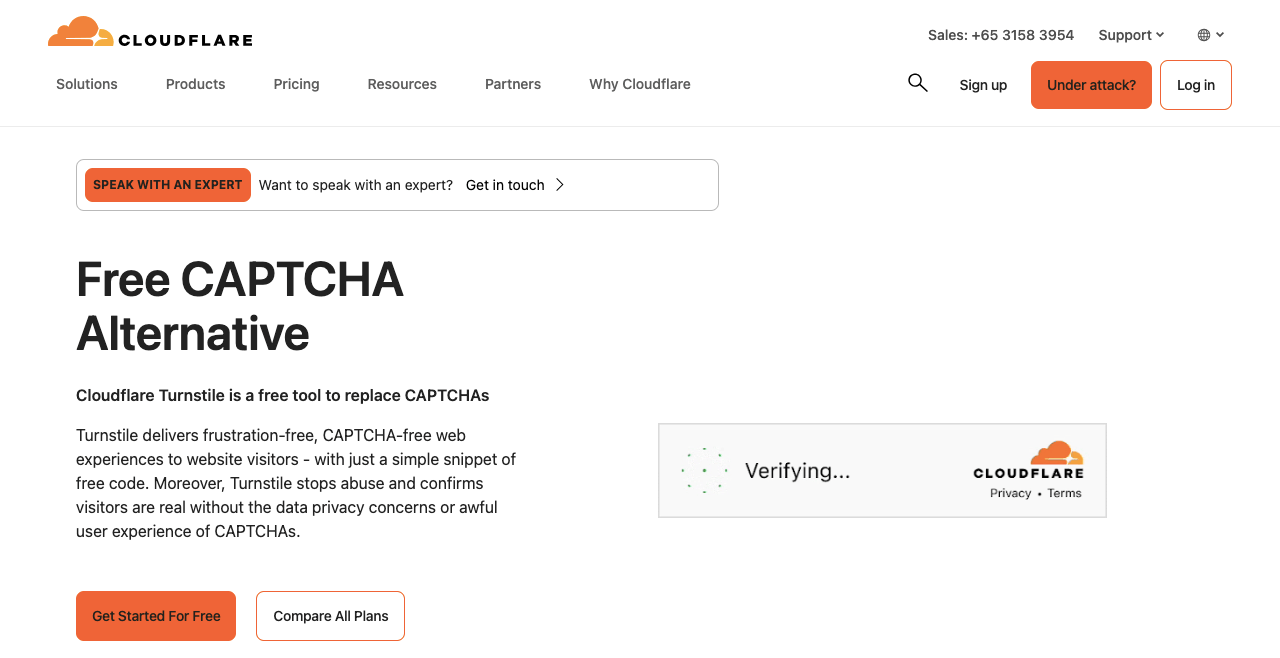 Cloudflare Turnstile is a smart Google reCAPTCHA alternative developed by well-known Cloudflare Inc. Cloudflare is globally renowned for its extensive services to improve the security, performance, and reliability of websites and online applications.
Cloudflare Turnstile is a free service of the Inc. It provides a CAPTCHA-free solution to validate whether the form submissions are fake or human-generated. It uses machine learning models to analyze the behavior of end users to check who has passed the anti-spam tests and challenges.
So, how to connect your website to Cloudflare Turnstile? You'll find a good number of plugins to seamlessly connect your WordPress site Cloudflare Turnstile without taking technical hassles. For example, Simple Cloudflare Turnstile and Easy Cloudflare Turnstile.
Key features of Cloudflare Turnstile
Doesn't track and collect private data about users
Offers customization options to configure security settings
Compatible with all the major browsers and platforms
Easy to connect with sites using the above-mentioned plugins
Saves users from the boredom of solving CAPTCHA
Ensures a frustration-free website experience
Price of Cloudflare Turnstile
Cloudflare Turnstile is free to use. But if you need advanced security support, you may go for a paid subscription package available on its website.
Our opinion on Cloudflare Turnstile
Cloudflare Turnstile is an effective solution for all types of websites. This one is extremely useful if you face abuses and spam submissions very frequently.
6. Akismet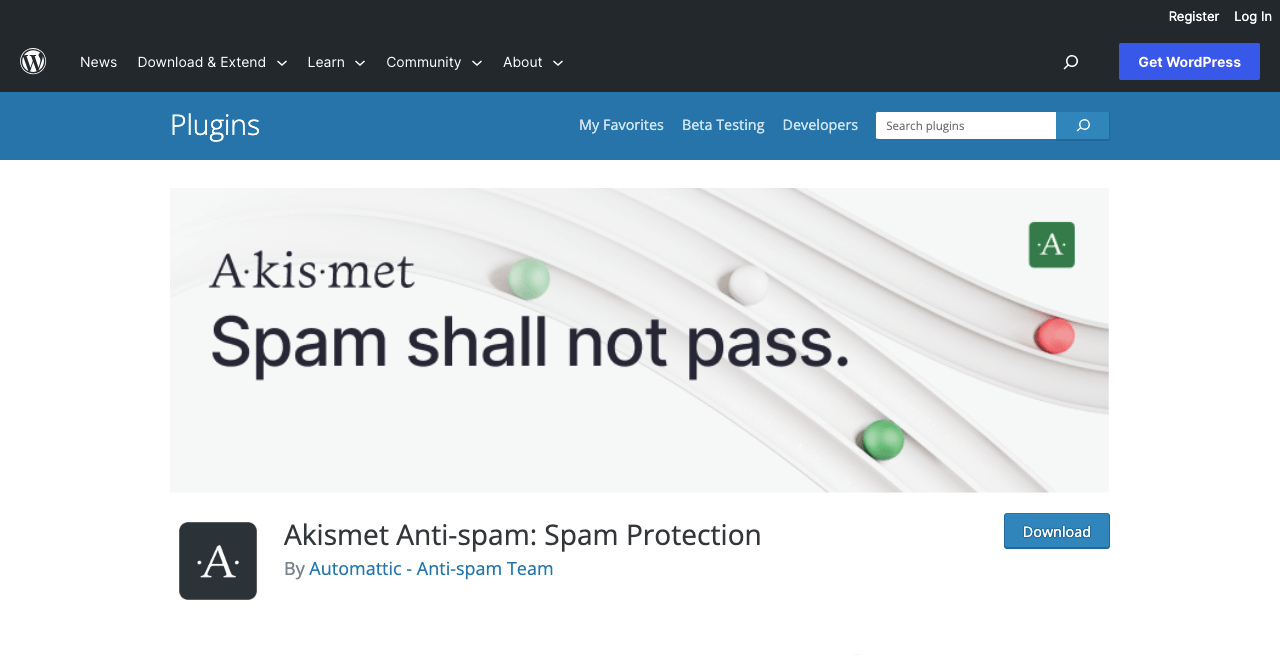 Akismet is one of the best anti-spam plugins used by millions of WordPress users. This plugin is able to prevent not only from form spam but all other types of spam and security attacks. Akismet maintains a global database of spam.
It uses the blacklisted words, names, IPs, and email addresses that were associated with spamming before to prevent spam attacks on respective websites. If a match is found, Akismet flags it as a suspicious entry, whether be it a comment, user registration, or form submission.
However, Akismet allows you to see the blacklisted entries so you can double-check before deleting them. Akismet keeps its database always up-to-date with the latest spam trends and patterns.
Key features of Akismet
Uses advanced algorithms and machine learning to detect spam
Runs real-time monitoring to track and block spam
You may command Akismet to delete the detected spam entries
Seamlessly integrates with all the popular plugins
Offers API access that developers can use in their own applications
Provides detailed statistics and reports on spam activity
Price of Akismet
Akismet has a free plan only for personal sites and blogs. It will charge you a minimum of $9.95/year if you use the plugin on professional and commercial sites.
Our Opinion on Akismet
If you want to keep your website safe from the newest spam trends, you should try the Akismet plugin, as it maintains a global database of spam patterns.
7. CleanTalk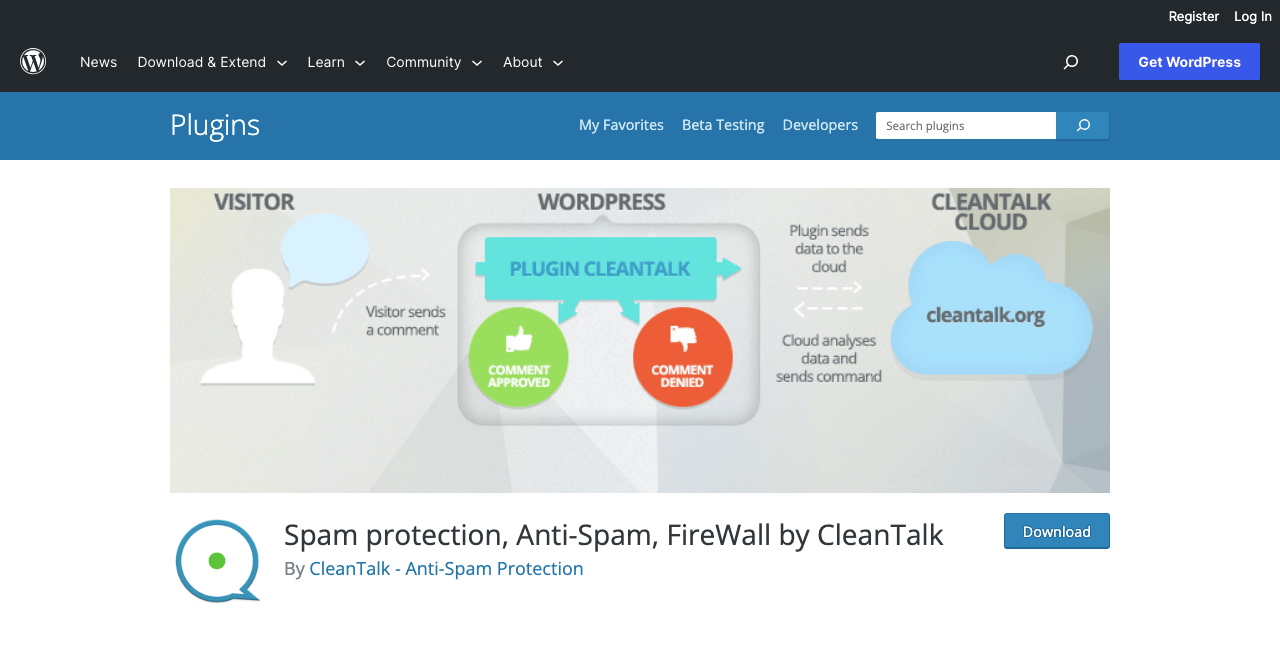 CleanTalk is another all-in-one WordPress security plugin to prevent different types of spam attacks, including on contact forms. It sends the form and entry submissions from your website to the CleanTalk cloud, where they are rigorously checked to determine if a bot or legitimate user has done the action.
If it sees the action has been done by a spam bot, CleanTalk blocks the submission and the user from reaching the website again. Like the Akismet plugin, CleanTalk also maintains a global database of spam records and works almost the same way.
Key features of the CleanTalk plugin
Ensures real-time spam prevention
Supports all the form plugins, including the Elementor Form widget
Robust firewall blocks the IP addresses of the spambots
Guarantees GDPR issues for top-notch user experiences
Saves your website from brute-force attacks as well
Price of the CleanTalk plugin
CleanTalk offers a 7-day free trial. After that, the premium plans start from $12/year with an unlimited spam protection facility.
Our opinion on the CleanTalk plugin
CleanTalk is a cost-effective security plugin. You can use it as an alternative to Akismet, as both of them have the same working process.
8. AWS WAF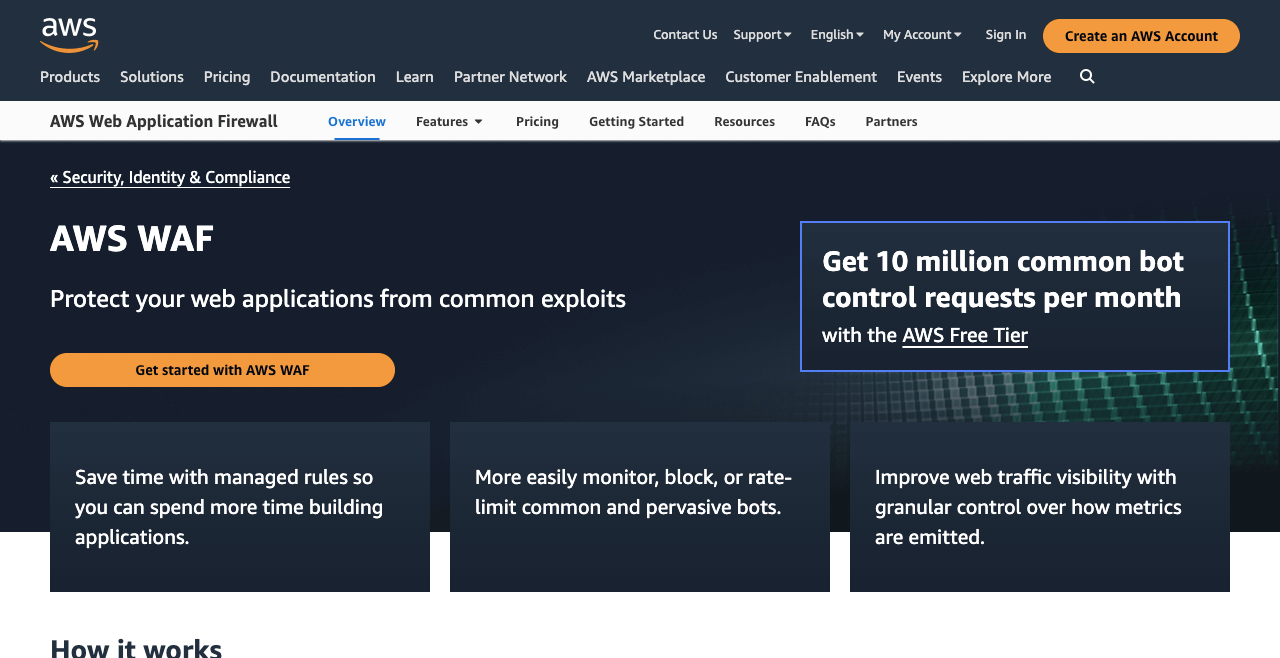 AWS WAF is a popular anti-spam security service provided by Amazon Web Services. It allows you to set customizable rules and settings to track and filter out the traffic coming to your website. AWS WAF can help you prevent form spam through various techniques.
You may set CAPTCHA or challenging actions like games and puzzles for users to prove they are human. You may offer comparatively easier puzzles than Google reCAPTCHA. This action can help prevent automated form submissions by bots.
Key features of AWS WAF
Includes multiple other ways as alternatives to CAPTCHA
Allows you to create custom rules to meet specific security requirements
Seamlessly works with AWS shield to prevent DDoS attacks
Easy to integrate with Amazon CloudFront
Price of AWS WAF
AWS WAF doesn't have a straightforward pricing policy. They will provide you with a quota based on your requirements. However, you may get started with them with limited facilities for free.
Our opinion on AWS WAF
If you want to save your site only from form spam, you don't need AWS WAF. But if your site is linked with any additional application and you want to save it from SQL injection, cross-site scripting, and DDoS attacks, you may use AWS WAF.
9. Alibaba Cloud Web Application Firewall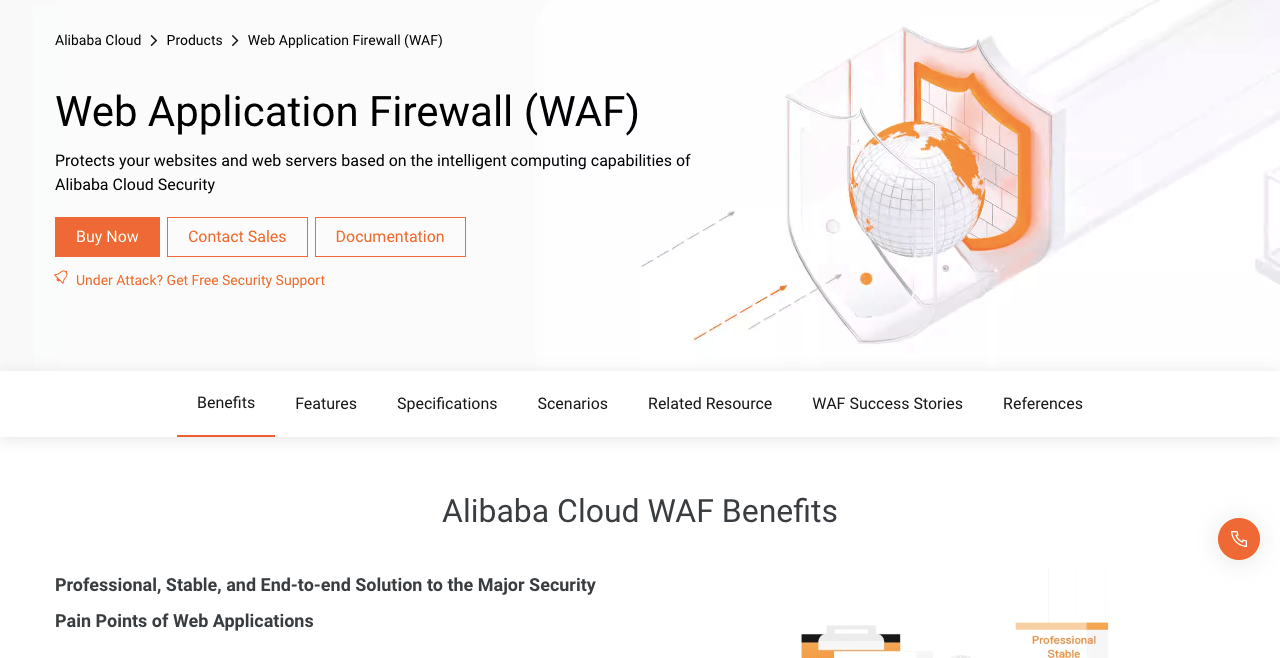 Indeed, you can use Alibaba Cloud Web Application Firewall as an alternative to Google reCAPTCHA. But this one is also an alternative to AWS WAF. You'll find almost all the features of AWS WAF in this service as well, more or less.
So you understand, it is possible to prevent all types of spam, including form spam, using the Alibaba Cloud Web Application Firewall.
Key features of Alibaba Cloud Web Application Firewall
Offers multiple CAPTCHA alternatives
Easy to integrate with Alibaba Cloud for comprehensive services
Blocks web bots from accessing web-connected applications
Allows you to set customized protection policies based on specific scenarios
Price of Alibaba Cloud Web Application Firewall
Alibaba Cloud Web Application Firewall doesn't have any straightforward pricing policy. You need to message their support team for a quotation based on your requirements.
Our opinion on Alibaba Cloud Web Application Firewall
We recommend you take quotations both from AWS and Alibaba Cloud. Finally, go for the one that matches your requirements and affordability.
Additional Alternatives to reCAPTCHA to Prevent Form Spams
Apart from the methods mentioned above, there are some other methods that you can employ to prevent form spam. Take a look at them below.
1. Add a checkbox
Instead of traditional captchas (typing distorted text, clicking on images, or solving puzzles), you can add a checkbox, 'I am not a Robot' to the form. Before submitting the form, respected users have to tick the checkbox to prove they are human.
This is one of the easiest tactics to validate if users are bots or humans. As a result, this tactic has been hugely popular among users in recent times. I am not a Robot checkbox is effective in preventing bots that cannot execute JavaScript.
You'll find tons of plugins to enable this feature on your contact forms. For example, Advanced Google reCAPTCHA, Login No Captcha reCAPTCHA, and Stop Spammers Security.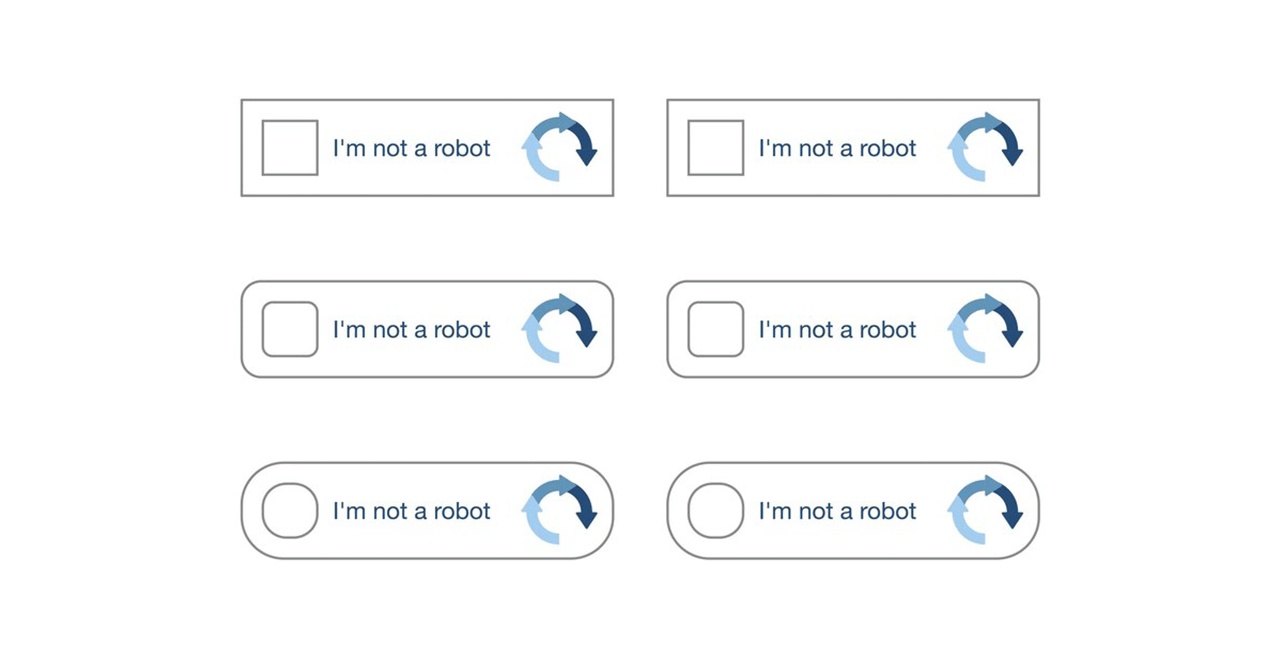 2. Integrate gamification
By implementing gamification elements on WordPress forms, you can convince users to participate in interactive activities and fill up genuine information. This can also help in reducing the likelihood of spam submissions.
If you are thinking of running a giveaway campaign or game event on your website, you may employ this strategy to gather information about potential leads. Some best gamification plugins for WordPress are Captain Up, OptinMonster, RafflePress, etc.
Bonus point: Why is reCAPTCHA not working
Due to many reasons, reCAPTCHA may stop working in WordPress forms. Below, we have listed some key reasons with viable solutions. Take a quick look at them.
Error 01: Incorrect reCAPTCHA configuration
If reCAPTCHA is incorrectly on the WordPress site, you will be shown the error sign 'ERROR for site owner: Invalid Site Key'. This means your site key is no longer valid. Double-check the domain and site key settings to ensure they are accurate.
Error 02: Plugin or Theme conflict
Often, conflicts between themes and plugins can stop reCAPTCHA functioning. Deactivate all the plugins and switch to the default theme. Then, start reactivating the theme and plugins one by one. This will help you identify if there is any conflict either with the theme or plugin.
Error 03: Old reCAPTCHA version
Using the old reCAPTCHA version can create compatibility issues with your site. If you are using any reCAPTCHA plugin, check if it has any updated version that you aren't using yet. If so, just update the plugin. Hope the problem solves.
FAQ on best Google reCAPTCHA alternatives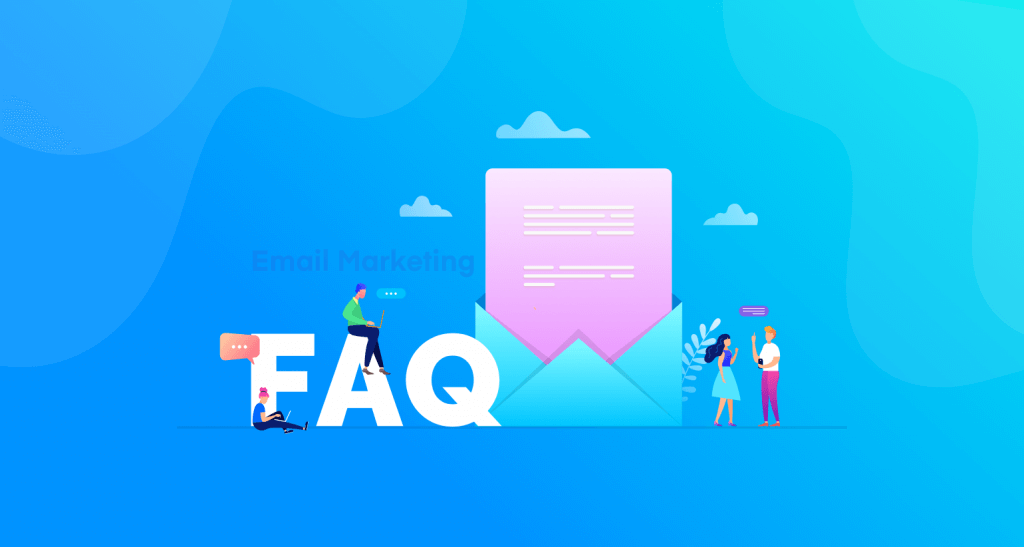 reCAPTCHA has been a wonderful way to block spam bots for years. But recently, there have been questions about its acceptability, user-friendliness, and alternative options. Below, we'll answer some of the most common questions about these issues.
Is reCAPTCHA still effective?
reCAPTCHA constantly develops itself to catch and prevent bot users. But according to research, reCAPTCHA is vulnerable to AI tools/bots using machine learning to bypass the validation tests.
What are the smartest AI bots?
The smartest AI bots are Bing, Bard, ChatSpot, ChatGPT, and Jasper Chat.
What is better than reCAPTCHA?
The honeypot has been proven to be a better alternative to Google reCAPTCHA. It adds an additional field to the form that humans can't see. So, human users naturally don't interact with the field. But bots do interact with the field as they read a form by its scripts.
What is the failure rate of CAPTCHAs?
According to many research and reports, CAPTCHA has an average of 8% failure rate in 29% of sensitive cases.
What are the free alternatives to Google reCAPTCHA?
Zero Spam for WordPress and Cloudflare Turnstile are the free alternatives to Google reCAPTCHA. Besides, some other plugins have free plans with limited features that you can also count as alternatives.
Final Words
Beyond doubt, fake form submissions can cause a massive disaster to your websites and online businesses. Firstly, it will fill your databox with wrong user information, making it difficult to trace the right users.
As a result, you will not be able to organize effective online events with them and run successful email marketing campaigns. All your time, investment, and effort will end up in failure due to not getting the expected amount of conversions.
So, if you really want to do business on your website, you must ensure effective anti-spam strategies on your web forms. Hope this article has been able to help you a lot in this regard. If you want to share any insights, please mention it in the comment box.