InboxWP ensures the reliable deliverability of your WordPress transactional emails. It uses a smart email delivery system tailored for WordPress websites.
To get started, you can easily use InboxWP and configure your transactional emails on your WordPress site.
Here's the step-by-step InboxWP installation process below:
Install and activate InboxWP
1. First, you need to go to your WordPress dashboard, click Plugins, Add a new plugin>Upload a plugin
Upload the InboxWP zip file here and then hit the Install Now button.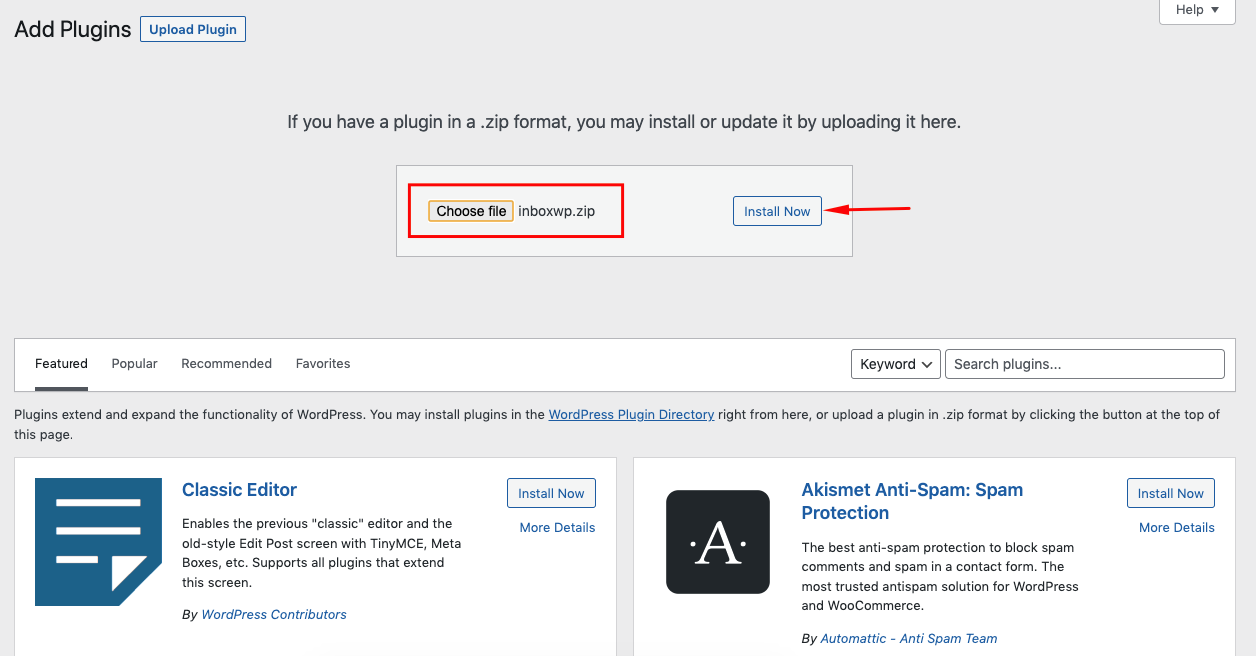 2. Once you have installed the plugin, click on the "Activate Plugin" button.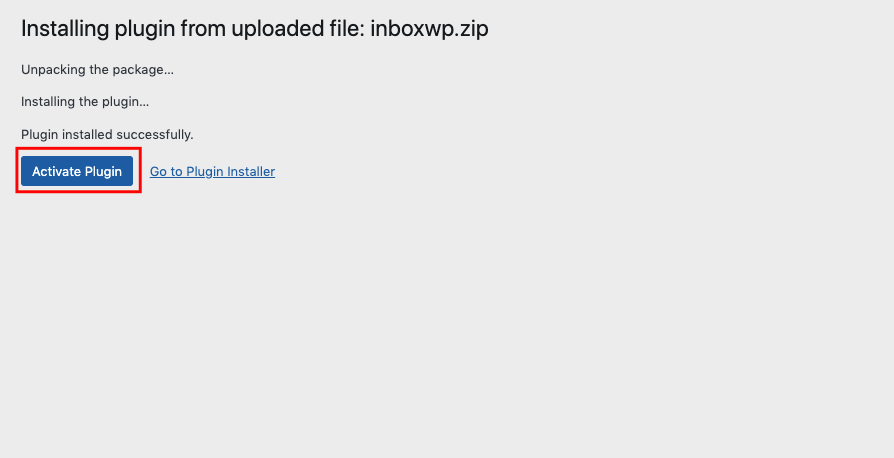 So this is how you can install and activate InboxWP on your site to instantly send WordPress transactional emails.
We hope this documentation helps you learn the basic installation of InboxWP. If you face any problems, please let us know through our support service.